A Game of Thrones: The Board Game Second Edition Coming Q4 2011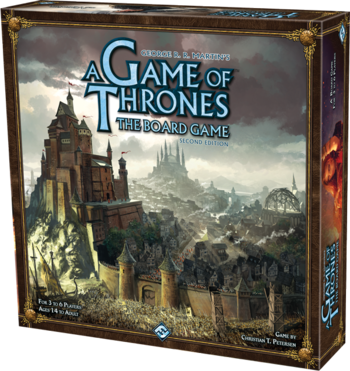 Fantasy Flight Games, looking to capitalize on the massive craze that's been going on, has announced a second edition release of A Game of Thrones board game. While the card game version has had many content updates, the board game market has been overlooked until now, outside of the Battle for Westeros. The last update to the board game was the expansion A Storm of Swords released in 2006. The update contains the following (taken from the product announcement page):
The updated second edition brings a host of enhancements to your A Game of Thrones experience. It includes elements from the A Clash of Kings and A Storm of Swords expansions, including ports, garrisons, Wildling cards, and Siege engines, while introducing welcome new innovations like player screens and Tides of Battle cards. This, along with updated graphics and a clarified ruleset, means the time has never been better to take control of Westeros.
At A Game Of Thrones: The Board Game
Read More in: Board Games | Gaming Culture | Gaming News
Share this Article with others:

Related Articles:
Came straight to this page? Visit Critical Gamers for all the latest news.
Posted by Critical Gamers Staff at July 25, 2011 8:13 PM