Critical Gamer's Weekly Digest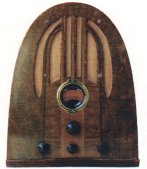 Attention K-Mart Shoppers!
We want to keep you up to date on the best gaming news and views from around the world. And to that end, we've been hard at work in the back room creating tools that'll make your CriticalGamers.com reading experience more enjoyable and even easier than ever.
Our solution is the Critical Gamers Newsletter: a weekly email digest of the posts on Critical Gamers signed, sealed, and delivered directly to your email inbox every Monday morning. That way, you can keep up with every bit of gaming news you might have missed during your busy work week.
We promise not to bombard you with email or sell your name to evil marketers. We just want another way to communicate with you - our reader. So checkout the right sidebar and enter your email in the Mailing List section to join our weekly digest, simply click here.
Read More in: About | Board Games | Collectable Card Games | Gaming News
Share this Article with others:

Related Articles:
Came straight to this page? Visit Critical Gamers for all the latest news.
Posted by Critical Gamers Staff at March 12, 2007 10:51 AM