World of Warcraft TCG Lives with Cryptozoic Entertainment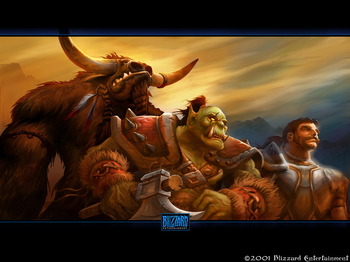 The World of Warcraft TCG was looking pretty dicey there for a while. We all held our breath when Blizzard terminated their contract with publisher Upper Deck (which was supposedly linked to some counter fitting shenanigans). And for weeks afterward the direction of the franchise was very much in the air.
Blizzard had quickly reassured fans by opening up a new WoW TCG Forum shortly after the unpleasantness with Upper Deck, and posting in their forum that the franchise would march on. However, even then a lot of folks felt the game might not have had the pulse past Summer.
The official word was that a deal was being struck with a new publisher, and that Blizzard would announce who was taking the helm... but the deadline for that news was last weekend. After that deadline came and went we started to realize that we may need to return to Magic: The Gathering for our CCG fix. *gasp*.
But nope. It looks like the WoW TCG is alive and kicking for at least one more season. We're a bit hesitant to say that the entire franchise is fully back and will be as good as ever, considering that Cryptozoic Entertainment was just formed for the very purpose of keeping WoW TCG alive.
While the higher-level pedigree is good as it seems Cryptozoic is made up of ex Blizzard employees, we don't quite know the extent of their skills. Therefore on the downside of this great story we have that unfortunate sick feeling of dread that the success of this franchise still hangs in the air. Hopefully they'll start spreading news on where they hope to take the franchise next.
For the full story checkout this piece from incgamers.com.
Read More in: Collectable Card Games | Gaming News | World of Warcraft TCG
Share this Article with others:
Related Articles:
Came straight to this page? Visit Critical Gamers for all the latest news.
Posted by Critical Gamers Staff at March 26, 2010 10:10 AM