RP Tools Save Our D&D Group From Implosion
We have a problem. An alarming number of the D&D 4th Edition fans in our group are moving away. It's that time in our lives where people start families, flee imminent natural disasters or rising seas and giant earthquakes, and move somewhere thats a heckuvalot cheaper than Boston.
When our first player moved away two years ago, we planned to lean on the then 'upcoming' D&D Insider tools from Wizards of the Coast to keep us connected and playing through the Internets, but Wizards has really flopped like a fish out of water after a year and a half of seemingly broken promises.. and just when needed them the most, too. First the tools were going to be free with a D&D Source Book purchase. Then it turned out there would be a monthly fee steeper than our World of Warcraft subscription -- not cool. Then we hear that Macs won't be supported. Then we heard the crickets churp and a wolf cry in the distance when D&D 4th Edition was released nearly a year ago. Still, nothing.
As the proposals from WoTC bittered, the players in our group kept moving away. Some could still commute, but it was nearly an hour. Others left the state altogether. We tried to keep things going by setting up our Frankensteinian system with web cams that point at the map, and with Skype and a sweet-ass microphone a friend had from a failing podcast. For while it was novel to have giant heads on laptops sitting along side real people at the table, but after some time the system proved a) prone to glitches, and b) dorkier than we'd ever care to admit to anyone but you.
In between these dysfunctional sessions, we scoured the web for online tools similar to the original promises of D&D Insider in the hopes we could switch the a virtual gametable. For months our searches came up short as we found numerous highly cryptic pieces of software with a substandard community base, that required a lot of work to import art assets, and just generally looked like an upturned baseball cap full of poo.
RP Tools Becomes Our Saving Grace
Then one of us discovered RP Tools sometime around the new year. We poked it with a stick for a while 'cause we were used to disappointment, but and after the first session we were giddy with dorkish delight. It not only worked well, it actually made the game more enjoyable beyond our wildest imaginations. The RP Tools system has a lot of things going for it, and now that we have it setup, we're not sure we're going to want to play D&D the old fashioned way anymore.
For one, it's free. Score. Secondly, it's written entirely in Java, which means it runs on Macs and PCs alike. It's quick to learn for new players, but it sports multiple layers of complexity; there are easy-to-use tools that let you get playing with simple random rolls, like /roll 1d20+WisMod, but also substantial infrastructure to create some powerful custom things, like Fog of War on your maps, importing user-created macors complete with all of the D&D 4th edition skill checks, etc. You can even import your characters' stats, hit points, bonuses, the like , and have them modify the rolls you make. Essentially, everything you ever had in the table top is there (minus the smell and the cans of dew), and you have tools that automate the things you've always wanted to do behind the scenes.
The Community Rocks
Best of all, it has huge community base that's both actively supporting the software to make it better, and pouring out gobs of free content that you can use in your D&D adventures. And when we say gobs of free content -- we're not kidding.
What's both crazy and what leads credence to how easy and flexible this software can be, is that people use it for all sorts of gaming genres. There's even a group that produced Axis & Allies using RP Tool's framework. We're excited at just how far this system will go over the next few years.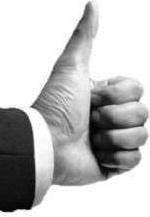 Recommendations
On the downside: we must warn you that there is a bit of ramp up time, at least for the DM to import the tokens that represent the monsters, set up stats, etc. It's not horrible, but if your DM usually prepares by simply reading the module once, and doesn't get excited by filling in backstory, then they might find the RP Tools more work than their used to. But when compared to other 'solutions' that we've found, yhe RP Tools are the easiest, most powerful, and adaptable client we've come across. We officially declare that the D&D Insider Tools have just lost the race (if they're still actually working on them).
The only thing missing is voice chat. Easy fix though: we recommend using either Skype or Ventrilo (which supports more users) because the standard chat box just won't do.
Finally, once the DM has his act together, we recommend devoting at least half a session to go over how to attach players to their respecitve tokens, how to use the /roll commands for skill checks, and to enter each character's stats in the D&D 4th Edition tools.
We'll keep you posted of any other exiting content we find with this system. Enjoy!
Read More in: Gaming Culture | Gaming News | RPGs
Share this Article with others:
Related Articles:
Came straight to this page? Visit Critical Gamers for all the latest news.
Posted by Critical Gamers Staff at February 20, 2009 1:48 PM