Dungeon and Dragons 4th Edition Announced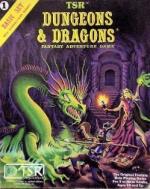 Wizards of the Coast held onto a surprise announcement until just before Gen Con Indy commenced last week – the release of a new Dungeon and Dragons 4th Edition for the Summer of 2008.
Yes, D&D 3rd Edition hasn't been out for yet a decade and already the 4th edition is heading our way. In many ways this shorter lifespan leaves a bad taste in the mouth of gamers who feel as though Wizards of the Coast is pushing a new sea of source materials that gamers will have to purchase all over again. In some ways, we feel for those folks, but in many, many ways we're really happy with that changes slated for the game that we grew up with for thirty years.
The good news is that D&D 4th Edition has been within the WotC design and development workshop for nearly two years already, which has given WotC plenty of time to pull apart the game and mull over which facets of the game require the most redesign. The major goal seems be cemented in two major shifts in the way D&D works. First and foremost, is the streamline of play and preparation; this goal actually reaches its fingers across almost all facets of the game from class design and character progression, to combat rules based around new class/racial abilities. Second – but just as noteworthy – is the integration of the game sources with both online DM and character tools, and the social gaming community of Gleemax (who told us to expect some major announcements at GenCon, but honestly – we didn't expect this to be it).
So let's pop the hood and look at we so far...

The Foundation of D&D 4th Edition

The game will remain a D20 game, with the maximum level has been extended from level 20 to level 30. The base setting will remain Fantasy, but less high-fantasy with more of a gritty focus on civilization's survival in a dark and dangerous wilderness.
Every other part of the 3rd Edition has been studied at the play table. Those rules that weren't often used - or avoided due to confusion or over complication – have been revaluated, then tweaked or discarded.
The use of computers has been stressed quite heavily. This includes software release that lets players play as group online, complete with map software, voice chat, monster and character models, the works. The game includes a light model, too, so players will cast a torch-like effect on the map, illuminating areas where they can see. Very, very cool stuff.
Gleemax will be a center for rule updates, users posting their dungeons and creations, and digital installments of both Dragon and Dungeon magazine (with subscription) three times a week. The releases from Dungeon will include adventure files that you can plug into the online software tools to edit or play straight away.
The first release will be Quick Start Adventure in April 2008.
The Players Handbook will follow in May 2008. Following that
Characters

Some of the fringe classes that we used to know have been consumed by some of the more popular classes, and their skillsets have become an optional way to play the new overarching class. We don't have any specifics on which classes kicked the bucket – but we're expecting Barbarian and Monk to be rolled into the Fighter class, Druid rolled into Ranger, Paladin into Cleric, and Bard into Rogue.
Characters will have specific class-specific and race-specific abilities that they can use At Will, Once per Enocunter, and Once Per Day. The goal is to provide each Character a suite of abilities that they can use to make more of a game out of combat and encounters. Wizards will now have something to do when they run out of spells, and Fighters will have concrete combat skills other than "Swing Sword".
Classes will now have more obvious party roles, and should complement each other better. For instance, Clerics will have party-based heals and buffs, and Fighters will have abilities that change character positions so they can stave off opponents to protect friends or expose opponents.
A character's skills set to fill those roles will vary quite a bit depending on race and class. For instance, Fighter's abilities and skills will be closely tied to the weapons they use. An axe fighter will have different combat options and skills than a with a sword (would you like to know more?) And this extends to races as well – Dwarves and their high constitution will play very differently than an a Human fighter with longer reach and potentially greater strength.
From what we hear from the designers, a lot of work has been done to streamline adventure design.
Monsters will have fewer statistics and class assignments, instead they're provided a series of useful skills to fulfill particular roles. A DM can easily mix and match monsters to create complimenting roles to create interesting and unique combat and roleplaying encounters.
New rules will provided a framework for diplomatic and roleplay encounters. These rules will provide a new strucgtured flow and game elements, creating events and gaminess to otherwise mundane gameplay. We would definitely like to know more about this as more and more details are released.
The DM will be able to pull all the behind the scene strings with the computer tools. They can use this for both online play and for mapping dungeons and they layout out encounters via a laptop for table top play.
The Adventuring tools will have hooks where the DM can insert custom artwork and sounds. For instance, players might pick up a note off a dead goblin and visually read it, or the DM could provide art for specific items, characters, monsters - the works.
DMS will be able to share their encounters through Gleemax, where other DMs will be able to critique them, or offer advice.
Complimenting this, DMs will be able to download other user content and plug it into their adventure. Ah the digital age.

We feel this sums up some of the major points, but there's gobs of content on the interweb regarding Wizards of the Coast's initial announcement of the 4th edition. First off, check the Official D&D Webpage for links videos of the game's unveiling, including most of the details that we know up to now. The Official D&D Podcast also discusses some of the new gaming elements and the Designers' method for reforming D&D v3.5 to D&D 4th Edition. Even more editorials and reactions can be found at Gleemax.
Finally check out a great discussion going on in the RPG.net forums about the release details and some critiquing of what was shown at Gen Con. Consider this the non-hype resource, including some credible concerns about the upcoming release.
Wow, big news, and some we're excited over the potential. Some of our gamers have moved away from the Boston area and it would be great to easily reconnect with them given a standard suite of tools and a digital community of content. We can't wait to see how big a splash D&D 4th Edition makes when it hits shelves next April.

Read More in: Gaming News | RPGs
Share this Article with others:
Related Articles:
Came straight to this page? Visit Critical Gamers for all the latest news.
Posted by Critical Gamers Staff at August 22, 2007 4:22 PM