Murdero Review
We don't usually review many card games so we weren't quite sure what to expect when the title Murdero [Official, Amazon UK] - a murder mystery themed game from D'Avekki Studios – showed up on our doorstep in its bright white box. Our immediate concern was that we'd all be wearing funny hats, drinking scotch, and pointing Deringers at each other across the table. And then the night would end with us talking with old-timey accents as we accused the woman with the purple boa of the premeditated murder of her rich, drunken, and estranged twin brother / husband.
But then we cracked it open and played a few rounds and lo and behold! Murdero is actually a really entertaining card game, and there's absolutely no roleplay nor feather boas required. Sorry Russell... sorta. Checkout this brief preview movie from the game's designers, then read-on for our impressions.
The Rules
Our best way to summarize Murdero is to call it a game of stock Gin Rummy with some well-themed event cards that mix up the flow and rules of the game as time goes on.
Players compete against each other to be the first to form a full-fledged case on a murder suspect. Instead of collecting suited sets of cards or straights as in Gin, players try to collect clues and information on who the killer is and how the victim was murdered. This evidence includes cards associated with the various crime scene, the victims, the murder weapon, and the actual murderer himself. All cards of the same case share the same color. Once a full set has been collected and played, the round is over.
But things are never quite that easy. Forms of evidence in each case can't be played until you first play one of the case's Crime Scene cards. Thankfully this card type is the most plentiful; there are 3 different Cases to build and each has 5 Crime Scene cards. Crime Scenes start the scoring off with one point, with the other forms of evidence – victims, physical evidence, suspects and murder weapons – occurring less frequently but scoring more points.
Players take turns drawing and playing evidence cards and racking up points. Once a case is complete then the round ends and all of the points on each player's cards are tallied, and the in-hand cards are deducted from each player's score. The person who closed their case the first – ending the round – gets the nice privileged of first doubling their score before deducting any in-hand cards. It's a nice effect considering that even the closing player might have numerous cards still in their hand.
The Gameplay
If it weren't for the event cards – which we haven't discussed yet but we will now - then there really wouldn't be that much of an exciting game here. Thankfully the event cards really keep things fun, closing cases early, extending the round to two cases just as it seemed it would end early, etc. Other event cards attack the cards of other players, such as removing pieces of their evidence in play, or attacking other long term game affecting events to skew things back in your favor.
The best thing about the events is that they feel well-balanced. First: there seem to be just enough of them to keep things interesting without overpowering the core gameplay. Second: there seem to be just the right balance of single player target cards and multiplayer target cards for both 2 player games on through 4 player games. And as soon as you're burned by an event, another comes up in your hand to enact your revenge. This execution of a fine balance makes Murdero shine.
Art and Theme
The Murder Mystery theme of the game goes only so far as to act as context hooks as to what the cards enact upon the gameplay. The themes plays a great job of revealing the progression of a case from crime scene to murder weapon. They cards and the themes are not over the top and they mesh wonderfully with the gameplay.
This first release includes images in a film noir style. Each card sports a well-composed black and white image of subjects and fictitious crime scenes from the first half the century. The flavor text is also well themed, and sometimes tongue in cheek of the slick film noir writing style. Each case has a particular setting and time period, and the cards maintain a uniform style to construct a murder from that setting throughout the set.
We personally aren't Murder Mystery or Film Noir aficionados, but we feel that anyone who lives for this stuff will be well satisfied by Murdero's content. And for those who aren't buffs of this genre, the game's themed content light and interesting enough to read and enjoy as each card is played.
Conclusion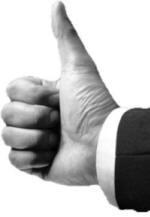 There are some games that try to draw from many genres at once in the hopes of striking it rich with mass appeal. Many fail miserably, emerging as collective mash of bright colors turned brown. Rarely do titles emerge as bright and shinning works of the best of elements they've drawn upon.
And here is Murdero – a shaken mix of Gin and a simple collectable card game finished with glossy theme of a murder mystery game. It's approachable, fun, steadily enjoyable and yet dynamic enough to play differently each round. The resulting game is a bright example of how some of the older genres of gaming can be resurrected and mixed in a successful and fun way.
We only had the main deck to play with - so we don't yet know how balanced the Events of mixed decks will be - but we feel this standard release of Murdero will make a nice addition to anyone's gaming cabinet, especially those who are tired of some of the mainstay Holye card games.
For the foreseeable future if anyone asks if we would rather play a post dinner round of Gin Rummy, "cards", or Murdero, we would give the nod to Murdero in a heartbeat. And with no setup time, it would even beat out some of our board games, too.
Raiting 3.5 out of 5 (our rating system)

Read More in: Card Games | Our Game Reviews
Share this Article with others:
Related Articles:
Came straight to this page? Visit Critical Gamers for all the latest news.
Posted by Critical Gamers Staff at September 12, 2007 6:19 PM