Wizards of the Coast Interview: D&D 4th Ed, Magic Online, and Gleemax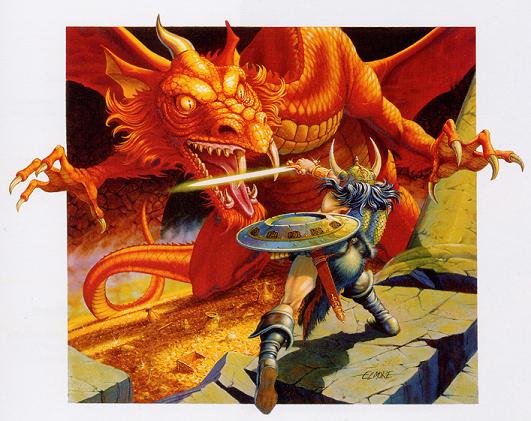 We used to listen to Gaming Steve a lot for our PC Gaming industry news, but then he sort of feel off the edge of the Earth. Now he's back, and in his latest informative Podcast he speaks to Randy Buehler of Wizards of the Coast.
Yes his theme music is a bit.. over the top. But man - it sticks around in our head. The discussion covers topics such as:
Gleemax and it's upcoming Board Game Portal
The online collaborative social networking site for games will have mostly Avalon Hill Titles at launch (Axis and Allies, Vegas Showdown, RoboRally, and Guillotine) but hopes to expand into a major hub of all gaming including other publishers as well.
Codename: "The Goblin Game" [link] Beta
The upcoming web browser turn based multiplayer game which seems similar in vein to Travian, except games are designed to last about 2 months and will have varying end goals.
Magic Online v3.0 and the D&D 4th Edition Online Initiative
Wizards of the Coast has found found that most of the people who play online are those who've played the original titles in the past, but have aged and don't get to meet up with their friends to play games together all the time. Their goal is to create a place where all of these players can meet up once again to play not only old classics, but new games as they're released. The overall vision is to have an interactive gaming metaverse, where players can trade online collectibles from one game for items of another. Can't wait to see how this pans out.
You can find the entire Gaming Steve Podcast here, including the timestamps of all the Wizards of the Coast discussions - in case PC Gaming is not you're thing.

Read More in: Collectable Card Games | Gaming News | RPGs
Share this Article with others:
Related Articles:
Came straight to this page? Visit Critical Gamers for all the latest news.
Posted by Critical Gamers Staff at December 16, 2007 4:39 PM