Stay Frosty with Your Board Game News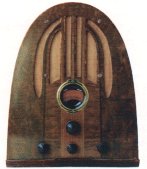 We interrupt our normal line of Board Game News updates for this important update...
Are you browsing the web like a sucker? Have you ever thought that you'd have a lot more free time in your day if you didn't have to go trough your daily rotation of web sites? Are you feeling stressed, experiencing hair loss, and generally bored with how you look in the mirror?
Well it's time to put the Internets to work for you.
Critical Gamers offers a wide variety of ways to deliver the latest latest Board Game news and previews delivered to directly to your Email Inbox, Twitter Homepage and/or RSS Reader (like Google Reader). Just click on your preferred method of delivery and chose 8 Track, Cassette or CD, and we'll ensure that your mailbox will be chalkfull of gaming news just in time for Bastille Day.
Read More in: Board Games | Gaming News
Share this Article with others:
Related Articles:
Came straight to this page? Visit Critical Gamers for all the latest news.
Posted by Critical Gamers Staff at June 22, 2009 9:17 AM