September '06 Roundup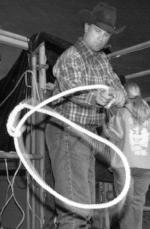 We can sum up September with two words: Sucker Punch. In high hopes of something stellar, we trusted some preview news that Lost the Game would be a release that bridges the gap between mainstream media and board gaming goodness. Unfortunately we found the game was lacking in just about every way. Our guess: Lost was rushed into production so that it would ship before the new season starts. That's a shame, too, because the title has potential on all fronts, but also has a general lack of polish to the game's key mechanics and content.
But on a lighter note, September was a nice little ramp-up to two huge Collectable Card Game releases. That's right - October marks the release of both Magic: the Gathering Time Spiral, and the World of Warcraft TCG. And starting late October and early November, we should start to see some fresh releases just in time for the Holidays.
Hold on to your butts!
Board Games & Party Games

Collectable Card Games
Gaming Culture
Read More in: Board Games | Collectable Card Games | Gaming Culture | Gaming News
Share this Article with others:
Related Articles:
Came straight to this page? Visit Critical Gamers for all the latest news.
Posted by Critical Gamers Staff at October 2, 2006 10:58 AM