Puerto Rico to Join Xbox Live Eurogames, But at a Cost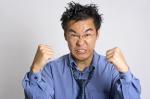 There were rumors going around late last week that the acclaimed board game Puerto Rico was going to join Catan, Carcassonne, and Alhambra in the new line of Eurogames titles on Xbox Live.
We've made it pretty clear that we're a huge fan of playing these social board games on the Xbox Live service. Our group keeps losing players to distant parts of America with cheaper real estate, warmer weather, and fewer taxes. These Xbox Live titles will be a great way for us to continue playing some of our Eurogame favorites in a clean, easy to setup environment. And with voice chat, we might add.
But The addition of Puerto Rico to the Xbox Live roster has a very unfortunate side effect -- Xbox Live has snatched up exclusive rights for the online version of Puerto Rico. Key word there: exclusive. The rug has been pulled-out from beneath the feet of those fine folks who played Puerto Rico on other online web services, like www.brettspielwelt.de.
There's a huge potential audience of players in Xbox live who haven't been introduced to Eurogames, and the horizon for Eurogames on consumer electronics is looking bright. But do video gaming mega corps really need to snatch up exclusive rights to these titles? We're pretty sure the www.brettspielwelt.de and the Xbox Live gang aren't eating at the same diner, so why can't both groups have their 'Rico and play it, too?
So now we're back to being less enthusiastic about Xbox Live Eurogames. In one hand is an exciting newborn puppy, cute and innocent, full of potential, but we're using the other hand to feed it the freshly killed corpses of established Eurogame communities.
This is the sort of stuff that keeps us up at night.
Read More in: Board Games | Gaming Culture | Gaming News | Variants
Share this Article with others:
Related Articles:
Came straight to this page? Visit Critical Gamers for all the latest news.
Posted by Critical Gamers Staff at March 6, 2007 4:28 PM