October '06 Roundup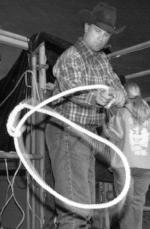 This is it - we're heading into the Holiday season. Halloween was just a gateway event - a relatively sideshow compared to the upcoming Holiday season. We're about to head into bigger and better things as the Fall season releases continue.
Days of Wonder is boxing up the very large, and very delicious looking Battlelore. Rio Grande Games is prepping Yspahan, and is stuffing all of Carcassonne and its five expansions into one Big Box. Mayfair Games is churning-out copies of there upcoming titles Anasazi and Justinian, and Fantasy Flight Games is putting the finishing touches on Marvel Heroes and expansions for Wings of War, Twilight Imperium, and World of Warcraft.
Speaking of WoW, the TCG is selling like hotcakes. The game's retailers are having a hard time keeping the product on the shelves, and prices are skyrocketing with news that the Upper Deck factory warehouse has been stripped completely bare. We knew that the WoW TCG was going to be huge (and if our excitement over the title hasn't been obvious, then you're in optical prescription is past-due), but we didn't quite realize that the game would sell out in a matter of days. Hopefully this isn't a press stunt that was designed to garner publicity. At any rate, let's not make rain when there's the potential for some pretty intense sunshine. We'll have word on our WoW TCG experiences shortly.
Until then let's take a stroll down October lane to remember those calmer days of fall:
Board Games
Collectable Card Games
Gaming Culture
Read More in: Board Games | Collectable Card Games | Gaming Culture | Gaming News
Share this Article with others:
Related Articles:
Came straight to this page? Visit Critical Gamers for all the latest news.
Posted by Critical Gamers Staff at November 1, 2006 9:42 AM