May '06 Roundup for CriticalGamers.com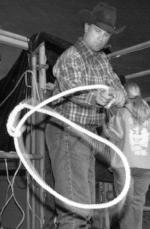 We hope you dodged the miserable rainstorms that drenched the Northeast for half of May.. but then again, that stretch of gray was a perfect opportunity to dust off the ole dining room table and enjoy same gaming before the summer officially hits. Not that summer '06 will slow us down. We had some great reviews in May, and we hope to continue the trend through June. Tomorrow we'll kick-off the new month with a review of "Interact toGo", and later we'll roll-up our sleeves for a critical look at the board games "Carcassonne: The Tower", "Ticket to Ride: Märklin", and "Wildwords". We'll also post our initial impressions of the Battlestar Galactica CCG, to ensure that this collectible card game lives up to its namesake.
Wow, June looks like it's going to be a busy month of gaming. Heh, not that we're complaining.
Board Games
Collectible Card Games
Gaming Culture
Read More in: Blogpire News | Board Games | Collectable Card Games | Gaming Culture | Gaming News
Share this Article with others:
Related Articles:
Came straight to this page? Visit Critical Gamers for all the latest news.
Posted by Critical Gamers Staff at May 31, 2006 10:17 AM