Night of Fire! (Yah!)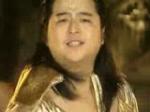 Here's a surreal vid clip to shake-up your Friday blues.
From the Google Video page: This is a cover of the well-known eurobeat hit NIGHT OF FIRE, by the HINOI Team, and Korikki. Korikki is a wrestler guy. It's... odd.
What does this have to do with games? Nothing, really. Well there IS a cape-wearing, fire-breathing Japanese wrestler, and although we've never actually played a game with a fire breathing Japanese wrestler before, we think it'd make a good one. Plus he has a throne with a dragon mural behind it. Oh and also - he dances with a Japanse Girl Band. Are you still reading this?!? Click the freakin' link already! Sheesh.
Night of Fire (yah!) is one of those things that's both awful and fascinating at the same time. It's not quite at the same level of 'awfully fascinating' that Yatta set, though -- that's going too far. Nothing beats a good Yatta.
Enjoy the weekend!
Read More in: Gaming News
Share this Article with others:
Related Articles:
Came straight to this page? Visit Critical Gamers for all the latest news.
Posted by Critical Gamers Staff at March 3, 2006 11:45 AM