June '07 Round Up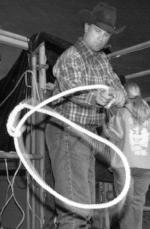 As far as the short months go, June was pretty good. The WWII strategy game Tide of Iron shipped in early June just after D-Day. Some great preview news from Tannhauser followed shortly after when the game's official trailer went live – and we gotta say: it excites the dark twisted side of us so. There's just something about 1920's future-tech and battling creepy demons with submachine guns that gets our blood pumping.
And of course the WoW TCG Molten Core Raid Deck lead our headlines with our hands on impressions, reviews, and news galore. This WoW TCG franchise continues to impress us while it slowly evolves over time, and we have high hopes for the next few releases this fall.
In the meantime we're poking a stick at Carcassonne on Xbox Live – so far we think it's great but sometimes the user community isn't always at home to match random game against. And one more mighty-large negative checklist on our ratings clipboard: where are the expansion packs? The standard title lacks gameplay diversity - even with the Rivers expansion - and this might kill the longevity and popularity of the title even before other expansion packs come out. Maybe they'll keep it fresh with some quickly released downloadable content, but we're not holding our breath.
Here's the other board game news from June:
Board Games

Collectible Card Games

Gaming Culture
Read More in: Board Games | Collectable Card Games | Gaming Culture | Gaming News
Share this Article with others:
Related Articles:
Came straight to this page? Visit Critical Gamers for all the latest news.
Posted by Critical Gamers Staff at July 2, 2007 4:37 PM