Gleemax Gaming Community Website Launches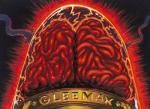 Wizards of the Coast announced that their new gaming community hub website Gleemax launched last week. The site will serve as a social hub for for all gaming audiences to come together and post their own user articles, discussions, etc, And its not meant for just Wizard of the Coast games, but all games under the Sun - from Axis & Allies to Zombies!, and every RPG, board game, and CCG in between.
The shotgun aim for such a broad audience scares us a bit - we fear that the generic theme will breed generic content. Usually it's the case that new community sites require some sort of special focused catalyst before a large audience flocks in for meaningful discussions, and due to these concerns we decided to wait a week before we passed our initial judgment on the true potential of this new social gaming megasite.

Especially when the website proudly sports such a cringe-worthy and odd brand name. Gleemax is storied to be the mega brain behind the Wizards of the Coast site, which has some community lore and fun behind the game. But still, it's wayy too reminiscent of the Kids in the Hall Brain Candy drug GLeeMONEX, which fictitiously loops your brain around your most favorite memory. We're not too sure if we'll ever be able to take "Gleemax" as a serious brand name, even if it's spawned off of a joke about an all-knowing entity.
Anyway, it's a week later and so far the site still lacks enough content to write home about - it's mostly a low audience forum with a flashy front end - and right now it's an easy miss. We still wish them the best though, and the staff promises that this launch is only the beginning, however, with new features slated for release around Gen Con with the goal of adding more Oomph to the site. There are even early rumblings of the potential for some online games hosted by Gleemax. Until then we can't seem to find a reason to really stick around for very long, especially when Board Game Geek has a built up catalog of gobs of games, discussions, and the momentum of a very active and friendly fan base.
Still - its worth a checking out if you find that your current RPG / TCG / Gaming Community has left it's door open for too many angry dorks to start eating off your table. Sometimes it helps to keep one step ahead of them, and if Gleemax inherits the mature demeanor of the other Wizards of the Coast game forums, then you shouldn't fear too many angst ridden gamers capitalizing on your gaming conversations.
Here are the official Gleremax details from the website's FAQ:
"Gleemax will be The Home for Gamers on the web – a combination of social networking, on-line gaming and game related content. This site will be for everyone. Whether you play RPGs, TCGs, board games, turn-based strategy games, miniature war games, or almost any type of tabletop/hobby game, you will find a home here.

The Gleemax site is not available yet. Over the next several months, we will be revealing features, engaging in dialog with the gaming community, and working on the site. Our plan is to preview phase-one functionality in August, at GenCon.

Read the press release, media coverage, and Randy's blog for the most current information.

"
Read More in: Gaming Culture | Gaming News
Share this Article with others:
Related Articles:
Came straight to this page? Visit Critical Gamers for all the latest news.
Posted by Critical Gamers Staff at June 20, 2007 2:33 PM