Games for the Classroom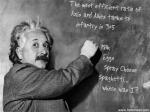 It's raining right now. And though the average age of our group rounds out at about 30, we can't help but flashback to 20 years ago to our dreadful indoor recess. It was always a drag to have to spend your one daily break sitting around the same desks you spent the other 7.5 hours of the day sitting around. Melting crayons on the radiator can only provide so much entertainment. Eventually, you run out of crayons.
So if you happen to be a teacher, or a parent who likes to keep your kids occupied with games which teach history, or vocabulary, or mathematics, then you checkout the article posted on BoardGameNews by fellow gamer Giles Pritchard, entitled "Teacher's Corner: An Overview of Modern Games and How to Use Them in School."
In it you'll find recommendations for every age group of kids from eight plus, through high school. Giles has even been nice-enough to file games into categories sorted by subject matter, too.
The history buffs in our group scowled at the fact that the post doesn't include a list devoted to their favorite subject. We tried to tell them that most kids taking history classes have grown beyond the age where they get outdoor recess, and thus rain doesn't dampen their spirits quite so often. But then they put a bayonet to our necks.
So for those history teachers looking to *ack* fill their bookshelves with some historical gaming then check out *noof..* easy... check out the BGG gaming lists: "History of Western Civilization", "Games in the History Classroom", and "European History: The (semi?) Educational Game(s)".
Okay, we did it - now put that thing away. Didn't your parents give you guys love and attention? Someone needs a hug.. woah, sorry! Backing off. Sheesh.
Read More in: Board Games | Gaming Culture | Gaming News
Share this Article with others:
Related Articles:
Came straight to this page? Visit Critical Gamers for all the latest news.
Posted by Critical Gamers Staff at April 5, 2007 10:09 AM