Eurogames on Xbox Live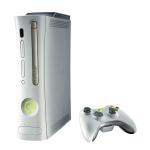 Well here's an unexpected great bit of news. Microsoft is going to add the eurogames Settlers of Catan, Carcassonne, and Alhambra to their successful XBox Live Arcade online service. Here's a bit from Gamespot.com:
Fittingly for a conference in Germany, the new games announced for Xbox Live Arcade had a European board-game heritage. Outpost Kaloki X is about to have some genre company on Xbox Live Arcade, as all three titles will call on strategic thinking from the players. The announced games include the civilization-building Settlers of Catan, the tile-based city-building game Carcassonne, and the Arabian-themed stock-market game Alhambra set to be available through the Xbox. - From "Catan tops new Live Arcade trio" on Gamespot
XBox live made a sleeper hit out of the unexpected title of Uno. People went crazy over that title, and continue to do so on a nightly basis. It looks like the Xbox Live team is trying to capitalize on the 'parlor game' genre by adapting some new, hotter titles to their online platform. It'd be interesting to see if the pace of the online Settlers of Catan could keep-up the real life form. Carcassonne will definitely be an interesting experiment as well, but seems more elegant and could be a smoother translation of the medium.
No word yet on when these online variants will be pushed up to the Live Service.
Related Links:

Read More in: Board Games | Gaming News | Variants
Share this Article with others:
Related Articles:
Came straight to this page? Visit Critical Gamers for all the latest news.
Posted by Critical Gamers Staff at August 24, 2006 10:55 AM