Critical Gamers' January 2009 Board Game Roundup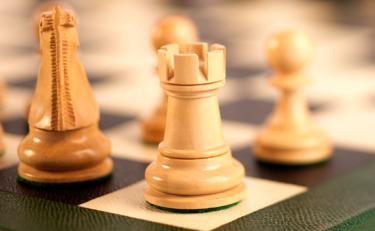 Welcome to the year of the Ox. We're ignorant to what that truly means. Oxen must game like no tomorrow, though, 'cause we haven't had this much fun wile gaming since we played Hungry Hungry Hippos with Cherry Bombs (don't try this at home kids).
This month our our infatuation with the Battlestar Galactica board game has gone full steam ahead. Most of it is how well balanced, entertaining, and well themed the game is. The icing on the cake though is the level of paranoia the game instills. Repeatedly accusing each other of secretly being "frakking cylons" with the lisp of a drunken Colonel Tigh is not only hilarious, but adds to the meta game of political infighting and intrigue. Dear Fantasy Flight Games, there had better be an expansion in the works, or you're gonna be white knuckling an air lock support pylon.
We're also full blown into our D&D campaign. Unfortunately we've just lost another group member to a move that brought him out of state. While we continue to impatiently wait for the official D&D Insider Table Top Tools, we've been trying to make our webcam + Skype work with multiple players (2 at this point, but soon maybe 3), and it's just not scaling the way we want. So we've formed an exploratory commit to try out some collaborative tools that let groups play D&D through the interewebs using Java game clients on everyone's home PC -- essentially the D&D Insider tools except that are free, that work, and.. well frankly: exist. We'll let you know what if we find anything worth your while.
What We're Playing

Board Games<

Card Games
Collectable Card Games
Gaming Culture
Gaming News
RPGs

Variants

Read More in: Gaming News
Share this Article with others:
Related Articles:
Came straight to this page? Visit Critical Gamers for all the latest news.
Posted by Critical Gamers Staff at February 1, 2009 4:10 PM