Critical Gamers' February 2008 Board Game Roundup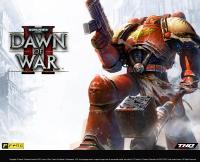 Welcome to March which - despite throwing a snow storm our way right off the bat - promises to be a pretty nice month for gaming. Our unexpected straddle from table top to PC continued throughout te entire month. First, we grow more more accustomed to the fantastic RP Tools, which is breathing new life into our D&D campaign. With members moving to distant states it was our last resort to switch to the PC and the Internets to continue play, and RP tools has come up spades in all capacities, and then some.
Also on the PC we've been making our way through the epic Warhammer 40K Dawn of War 2 real time strategy game from Relic Entertainment. Fans of the original Warhammer table top strategy game should also find tons in that title to enjoy. And in just a few short days we'll be scaling back 39K years to the historic Imperial Age of world history in the turn based and real time simulation Empire Total War. We're going to be strung out on RTS gaming bliss by the time March's first full weekend hits. We can freaking wait.
March is also the slated release for the new World of Warcraft TCG expansion Blood of the Gladiators. Hopefully Upper Deck will put things back on track in that universe, redeeming itself after the dismal amount of support for the WoW Minis franchise. Read more about our thoughts concerning that in our World of Warcraft Minis review
Happy gaming folks, and watch out for snow drifts.
What We're Playing

Board Games

Cheap Deals & Sales

Collectable Card Games

Gaming Culture

Gaming News

Our Game Reviews

Party Games

RPGs

Variants

Read More in: Gaming News
Share this Article with others:
Related Articles:
Came straight to this page? Visit Critical Gamers for all the latest news.
Posted by Critical Gamers Staff at March 1, 2009 9:01 PM