August '06 Roundup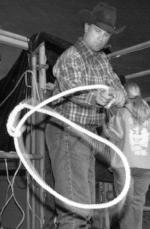 GenCon has come and gone. Although the conference has cemented foundation in RPGs, we were still lucky enough to catch some great glimpses of both the Marvel Heroes boardgame, and gameplay footage of the World of Warcraft Trading Card Game. Also, Tempus shipped in August, which has turned out to be a strong strategic and fun title for a midsummer release. We'll probably be playing it well into the fall.
But of all the gaming news that came out in August, we're most excited about something which some will find small and inconsequential - the pending release of three Eurogames for Xbox Live. There have been other computer game ports of popular board game titles in the past (Days of Wonder has quite a lineup themselves), but never has there been such as an exciting distribution market as Xbox live. That service is teaming with video gamers who are hungry and willing to drop a little bit of electronic cash for a bit of a quieter and more social gaming experience. In a world where social networks are growing faster than grandpa's big toenail, a more cerebral interaction point might be just what XBox live community is looking for.
We can't wait to watch Settlers of Catan and Carcassonne make their splash in that network, which will hopefully resonate into our genre with an influx of new gamers making their way toward a face-to-face style of gaming.
But let's not get ahead of ourselves. We'll keep the eye on the ball for September as: Settlers receives an expansion, the World of Warcraft TCG ramps up to release, and we try to get our hands on Lost The Game before the new season starts. Until then, this is what we were Critical about in August 2006:
Board Games & Party Games

Collectable Card Games
Gaming Culture
Read More in: Board Games | Collectable Card Games | Gaming News | Party Games
Share this Article with others:
Related Articles:
Came straight to this page? Visit Critical Gamers for all the latest news.
Posted by Critical Gamers Staff at September 1, 2006 10:02 AM