April '06 Roundup for CriticalGamers.com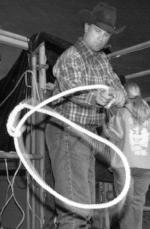 If we were to sum up April in one word, it would be "CCGs". Sure, there was great information about the board game expansions A Storm of Swords (a game of thrones) and the Battles of the Third Age (war of the ring expansion), but the beef of the new-product news came from the CCGs. Magic the Gathering released information about the final Ravnica set "Dissension", and the Battlestar Galactica CCG website continued churning-out feature articles for the game's May tour.
Speaking of May releases, Critical Gamers is set to have quite the month. Tomorrow we'll have a special treat - an interview with Wildwords' creator Peter Roizen about his board game that kicks Scrabble up to eleven. May should also host some major releases including Warrior Nights, Battles of the Third Age, the Battlestar Galatica Collectible Card Game May Demo Tour, and of course the release of Ravnica: Dissension.
Hold on to your butts!

Board Games
"Battles of the Third Age Expansion - Tactical Gameplay Preview"
Collectible Card Games
Gaming Culture
Read More in: Blogpire News | Board Games | Collectable Card Games | Gaming Culture | Gaming News
Share this Article with others:
Related Articles:
Came straight to this page? Visit Critical Gamers for all the latest news.
Posted by Critical Gamers Staff at May 1, 2006 9:44 AM