World of Warcraft TCG Molten Core Review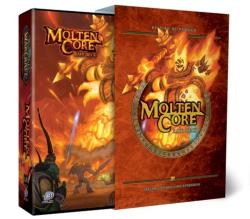 In our review of the World of Warcraft TCG: Molten Core Raid Deck [Amazon,Shopzilla] we offer our final impressions on the second - in what we hope to be a long line - of cooperative WoW TCG experiences out of Upper Decks lab of mad scientist .
Of course this article serves as the final act in a tree part series. Our step-by-steb impressions from the two prior Molten Core articles: WoW TCG Molten Core Raid Deck Hands On Part 1 and Part 2 walked through the extended raid experience of ten boss battles in a row. Today we offer some insights and reflections on the good bits, the bad bits, and some suggestions on how you might sculpt the raid to get thoe m most challenging and entetaining experience for your WoW TCG group.
The only question we still have in our group of five, is "what's next?"
Game Duration
Firstly we'd like to point out that a full clear of the Molten Core takes a long, long while. Two night's worth of play for our group of five, so that's around six hours of gameplay. Sure, it's a long while full of some leg cramping, but this not such a bad thing- it's important for each of the bosses to have enough time to impress each of their styles and personalities and in the Molten Core Raid deck the time spent getting to know each of the bosses seems spot on. A hurried run through 10 bosses would have sat worse in our stomach than the numbing sensation working through our legs and butts from having sat so long.
Those who work through the abbreviated clear can still expect a full night of gaming ahead of you. However, judging by how easily it was for us to win the raid with 5 players, you should only attempt the shorter variant of the game with smaller groups of 3-4. Alternatively you could take some of our suggestions on how to kick up the difficulty by a notch or two (see below).

Early Exits Stink
One problem overall with the raid (and thankfully we didn't see it here), is that the game hasn't a built-in mechanic for a player who dies early. The Molten Core is a 3-6 hour safari, and if the cards are laid down correctly then one of the members could be easily killed by a boss super power early on. For the rest of the night they'd be forced into a life of freshening drinks and drooling head-down on the dining room table.
So it would have been nice if Upper Deck somehow included a for fallen heroes to effect the game in some way or another. Maybe kick the game up a notch so long as a hero could make a 1-2 corpse runs and come back in the game with fewer or no resources.
It's a shame that such an obvious whole exist in an otherwise well thought-out product. Especially in this day in age when Eurogames keep players involved until the very end.
Conversely, Sometimes It's Too Easy
Also, it was made clear in our hand-on articles[part 1, part 2] a well geared 5 man group working through the Molten Core can make quick work of a few bosses. Some fights are sporting, but others are a bit on he weak side. We don't think this was part of the card draw either, but in the fundamental mechanics, so we've toyed around with how to spice things up for next time around.
It's clear that the number of rune bosses you do helps scale the difficulty in the later boss fights, and a lot of the difficulty is in how many players you take to the fight. A full clear is probably best with a 4-Hero party. If you have a party of 3, then aim for 3-5 rune bosses. The success of a 2-Hero party depends too much on the random card draw of the bosses, so we can't really endorse it fully.
Other potential things to increase the difficulty:

Increase the health of all minions. Most of the trash have only 1 health, so increasing to two or three would go a long way.
Increase the health of bosses. Again, a five man can tear a boss to shreds, so perhaps adding an extra half of the health for each boss is wise.

For Ragnaros: have Ragnaros submerge at the BEGINNING of turn three, so that he cannot attack, but the sons of flame's ferocity doesn't going to waste.

For Ragnaros: Draw two cards each turn. After a vicious turn one..there is no way to refill the boss' hand!

And for those die hards: force all players to destroy resources down to the number of runes in play at the beginning of each boss. This would put the boss and the players on more equal resource footing each time they come out.

Conclusion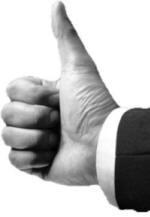 Even though it may be too hard for the Bosses of the Molten Core when facing a balanced five man group, the raid deck itself is simply awesome. The bosses are varied, and fun. Much like the rest of the WoW TCG the Molten Core bosses' character, their abilities, and game mechanics stay true to the REAL Molten Core, and that alone makes it a hell of a good time. Plus the art and production values are once again at the top of the game, so three cheers for Upper Deck's extended WoW TCG art budget!
And at the end of the day the Molten Core loot cards are powerful enough to be a great reward for your group's time well spent. Not to mention the idea of crawling a TCG for loot is so novel and fun - It gets our blood pumping, and it will probably continue to do so for many more raid decks to come.
Rating: 3.5 stars (our rating system)
Read More in: Collectable Card Games | Our Game Reviews | World of Warcraft TCG
Share this Article with others:
Related Articles:
Came straight to this page? Visit Critical Gamers for all the latest news.
Posted by Critical Gamers Staff at July 1, 2007 5:17 PM