WoW TCG Fires of Outland Review
The World of Warcraft Trading Card Game set expansion Fires of Outland [Amazon, Funagain] was released a few weeks ago, and after the hangover of opening boxes upon boxes of new cards we've had ample time to put the release through its paces.
To sum it up: it's fun, but how well does the game stack up against the other sets? And does Fires of Outland introduce enough new elements to the Heroes of Azeroth and Through the Dark Portal framework to warrant your hard-earned gaming cash?
Truth is that we've had some mixed feelings about it all. Read on to find are conclusions on the Fires of Outland's Art, Gameplay, and the thoughts on the future of the WoW TCG in general.
The Art
It's tough to find much wrong with the art in Fires of Outland. Honestly, all the releases of the WoW TCG card game sport illustrations that blow us away, but Fires might be the best installment yet. The art does a great job of expressing the feeling and characters of the MMORPG , while tweaking them to feel even more bad ass that the computer game depicts. Some of the cells go beyond simply being pretty to look at and are actually interesting to study. Cards like Tempest, Son of Storms, Kill Command and Sword of a Thousand Truths really fill our engine.
And unlike some of the other earlier WoW TCG set releases there are only a few cards rendered with an art style that detracts from the game. Take for instance Rodrigo – a "bad-ass" ally who breaks the otherwise almost perfect theme of the set. We think he's supposed to be from the movie 300, but instead he comes off as a west-coast software developer who travels back through time, posing in tough neighborhood with his best attempt to look bad ass with his newly acquired sword and board. Sorry Rodrigo, there aren't any tall half-caf soy milk lattes in the fiery planes of Outland, and standing the shield upright on the ground isn't technically "carrying" it, either.
The Gameplay
If you're like us then you've been entertained by the WoW TCG since release, and really much hasn't changed in Fires of Outland. It's still the same old romp and stomp gameplay that was released upon the world late last year.
The second set of the franchise Through the Dark Portal set had what seemed like a significant number of new cards which had no other existence than to play-off the ideas of older Heroes of Azeroth cards. Instead of springboarding combos, these cards presented the same abilities but kicked up a notch in power for use in more specific conditions. For instance the flexible Fire Blast from Heroes was 'updated' with the more restricted but more powerful Blistering Fire. Yes, both have their own uses in a deck, but they're really not changing the game by too much, and thus aren't really exciting, either.
But Fires of Outland seems to bring a lot more fun to the table, with entirely different combinations of cards that rehash specific abilities but instead produce stepping stones for some pretty creative play. Moreover, Fires of Outland seems to be the final push to fill-out the foundation class definitions, so that players can fulfill the various roles and abilities laid down by the framework of the World of Warcraft MMORPG.
The bag of tricks are now essentially complete and players can toss around as many ideas on how to place a class in the TCG as they can in the MMORPG. Potentially even more so as battles in the TCG are far more dynamic and unfold in a timely manner when you can swear at your friends for being such a clever son of a b.
Granted the WoW TCG had a lot of catch up to do, and they've done a great job fleshing out a very large and dynamic set of characters and skills, but there is a small empty void slowly growing in our chest all the same. Unlike our other favorite TCG/CCG Magic: The Gathering, the WoW TCG hasn't really evolved the game rules at all.
Magic includes about 3 new keywords in every set release which really mix things up and keep things fresh. Sometimes it backfires, too, with new keywords that completely fall flat and aren't fun, or with new keywords that are so powerful that they break the game. We're quite aware that these elements should be introduced in moderation, but the WoW TCG has been out for a year now and it still hasn't switched-up or freshen its core gameplay.
Like we noted earlier, we believe great strides have been made to change fringe gameplay through the introduction of new abilities and skills as the TCG fleshed itself out to mirror the flagship content and abilities of the MMORPG it
attempts to emulate. However these releases seem somewhat themeless; there's very little which exists that ties cards to the Fires of Outland or Through the Dark Portal monikers and graphical branding.
We hope the next set goes through great lengths to springboard off the installed foundation to change the game considerably. For instance races could be more specialized. Also, each hero has had trade skills associated with them since day one. We certainly hope that Upper Deck activates them soon and not in a way that's merely sideshow with a few novelty cards in each release. The fact that the UDE Points cards now sport a Trade Skill Sidegame with unlockable prize through the mail -- this hints that such a shift is approaching quickly and hopefully it will be significant enough to keep us interested in the title through the next series of set releases. Otherwise we wonder if the game will begin to stagnate, or if the future set releases will begin to feel soulless
We certainly hope not, because we've had a butt-load of fun over the last year.
Conclusion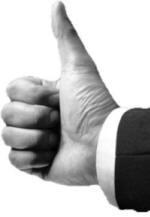 Fires of Outland is an even better set than Through the Dark Portal. It extends the WoW TCG with gobs of interesting options for each class, and keeps things fresh and interesting, and even more entertaining than the game has been so far. However we can't help but wonder how much longer things can be extended under this expansion paradigm without the game becoming stale. This somewhat shaky future keeps a dark cloud hoveringon the horizon and instills some skepticism in our long-term investment of the franchise, and keeps us from going full steam ahead with expanding our collection… for now.
Rating: 4 stars (our rating system)

Read More in: Collectable Card Games | Gaming News | Our Game Reviews | World of Warcraft TCG
Share this Article with others:
Related Articles:
Came straight to this page? Visit Critical Gamers for all the latest news.
Posted by Critical Gamers Staff at September 6, 2007 4:47 PM