March '06 Roundup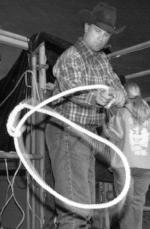 March was quite the busy month at Critical Gamers. We received the first good details of the upcoming World of Warcraft CCG. Battlestar Galactica also became credible when their website launched and their feature articles started pouring out, and Fantasy Flight Games revealed a monster lineup of boardgames scheduled for a 2006 release. We're pumped.
But most important of all -- Critical Gamers (that's uh, this site) officially launched mid March. It's been a long time coming and we're damn glad to be here. *sniff*
Ok, hug-time is over. Let's get down and boogie:
Collectible Card Games

Board Games

Gaming Culture

Read More in: Collectable Card Games | Gaming Culture | Gaming News
Share this Article with others:
Related Articles:
Came straight to this page? Visit Critical Gamers for all the latest news.
Posted by Critical Gamers Staff at April 3, 2006 3:36 PM