Magic The Gathering Online: Etiquette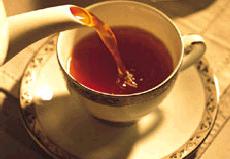 Some of us here at Critical Gamers are about to pick up Magic the Gathering Online (a full review is forthcoming). We understand that MG:O has an established online society full of peculiar and hidden folkways, and our potential for a faux pas due to ignorance could easily land us in the Magic dog house. Luckily we found this "Guide to Online Etiquette" from Eric Turgeon over at the Casual Players Alliance.
The article speaks of some online gaming etiquette generics, such as: when you join a game lay down a few statements of 'Good Game', comment appreciatively on your opponent's Seafoam shirt and what not. But there's also some things we didn't know. Like it's not polite to enter into a casual duel with a Magic deck tailored to "abuse mana accelerators to produce an infinite combo"... good to know - and once we figure out just what the heck that means we'll make sure not to do it on purpose.
Read More in: Collectable Card Games
Share this Article with others:
Related Articles:
Came straight to this page? Visit Critical Gamers for all the latest news.
Posted by Critical Gamers Staff at November 17, 2005 12:06 PM