FunagainGames Spring Sale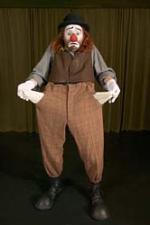 FunagainGames is clearing inventory to make way for the slew of 2007 releases coming down the pipe. If you're sitting on 30 bucks, and you'd rather take a shotgun blast of lesser commercialized titles then blow it on a A-list game, then today is your lucky day.
There are two catches to this sale, though: 1) Funagain doesn't need to clear most of the top-shelf inventory. That stuff clears itself through standard sales, so most of these titles are B-sides. 2) You'll need to get at least $25 dollars of merchandise into your cart before you're eligible for the cheaper prices on the sale items.
There are currently some good titles for sale (for the time being ), but not everything in their sale stock comes up roses. Beware the bad deal even when it's a game for the cheap!
Read More in: Cheap Deals & Sales
Share this Article with others:
Related Articles:
Came straight to this page? Visit Critical Gamers for all the latest news.
Posted by Critical Gamers Staff at May 24, 2006 10:15 AM