Cyber Monday 2009 TCG and CCG Sales at Troll and Toad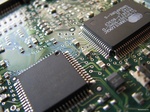 The online gaming store Troll and Toad usually has some of the best prices around, and now they've discounted a selection of games for the Holidays. Click here for the Holiday Sale.
While there are some board games, the emphasis seems to be on collectible card games. The flagship products: Magic the Gathering based, Yu Gi Oh, and Pokemon booster packs and boxes of boosters from sets released over the last year or so.
Read More in: Cheap Deals & Sales | Collectable Card Games | Gaming News
Share this Article with others:
Related Articles:
Came straight to this page? Visit Critical Gamers for all the latest news.
Posted by Critical Gamers Staff at November 30, 2009 3:45 AM