Cyber Monday and Holiday Board Game Sale: BoardGameUSA.com Free Shipping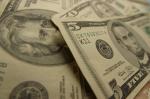 The online game site BoardGameUSA is offering free shipping on all orders over $99.00. They're also offering extended discounts off nearly 50% off a rotating Game of The Day.
We have to be honest, BoardGameUSA has quite the selection going on. They have your American classics like Monopoly, Sorry!, Life!, etc, which you could find just about anywhere. But they also have an extensive collection of Eurogames. There are 4 pages of games from Mayfair, including titles like Settlers of Catan, Domaine, Bang!, and Tigris & Euphrates. If you're more a Rio Grande Gamer then their Rio Grande collection includes 10% off on: Carcassonne, San Juan, Shadow of the Emperor, and Puerto Rico.
You just can't go wrong.
If you're looking for more gift suggestions the please also checkout our own 2007 Critical Gamers Holiday Gift Guide.
Read More in: Board Games | Cheap Deals & Sales | Party Games
Share this Article with others:
Related Articles:
Came straight to this page? Visit Critical Gamers for all the latest news.
Posted by Critical Gamers Staff at November 23, 2007 2:54 PM