1UP.com Catalogs 100 Free Games on the Web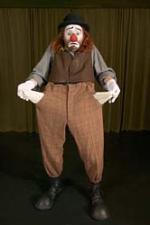 Games are good, and in case you slept through that crucial first session of Economics 099, then we should remind you of something else: Free is Good. So 1UP.com's list of 100 Free Games Online is two Good. 2-Good > 1-Good, by a factor of 2, and thus far superior to a standard game, or a free grilled cheese sandwich.
And nobody wants a free grilled cheese sandwich. Would you eat that crap? Did someone spit on this? Was it dropped on the floor? Was it poisioned? Why does it smell like pennies?? Stop pushing this sandwich on me! No - I don't know where the freakin' YMCA is!! STEP OFF!
*cold sweat*
Now, we realize we're a site focused on board-games stamped from the real-life carcasses of Brazilian Rain Forests, but that doesn't mean these virtual computertoric games should be ignored. The 100-Game List has a few genre subsections that might interest the table-top gamer:
Adventure/RPGs
Puzzle Games
Strategy Games
Special note on a confusing deja vu-fest: The 'Next Page' link on the bottom of Page 3 leads right-back to top of Page 3, and not to Page 4. There's an easy workaround - just go back to the story's front page and click on page 4 in the index near the bottom.
Oh, poor clown. The '80's are over; kids want brand-name talents now.
Read More in: Cheap Deals & Sales | Gaming News
Share this Article with others:
Related Articles:
Came straight to this page? Visit Critical Gamers for all the latest news.
Posted by Critical Gamers Staff at March 8, 2006 3:54 PM