WizKids Ceases Operations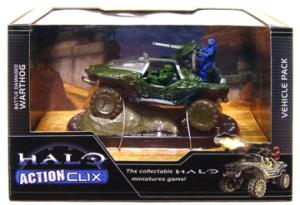 In a sad bit of news in a downtrodden economy the The Topps Company announced that its gaming division WizKids will no longer be alive to compete with Upper Deck's gaming division. Unless an angelic company swoops down to pickup the orphaned properties, then the Starwars PocketModel TCG, HeroClix, ActionClix (including the Halo series) and Battlestar Galactica TCG series will probably soon go the way of the dodo.
While we commonly regarded WizKids as producing B-Side games when it came to ongoing support, quality and subject matter, they still were an important player in the gamespace. They will be surely missed.
Here's the official WizKids press release pulled from their website:
---

Announcement

"The Topps Company announced today that WizKids will immediately cease operations and discontinue its product lines.

Scott Silverstein, CEO of Topps, said "This was an extremely difficult decision. While the company will still actively pursue gaming initiatives, we feel it is necessary to align our efforts more closely with Topps current sports and entertainment offerings which are being developed within our New York office."

Upon notifying our partners, Topps will immediately pursue strategic alternatives so that viable brands and properties, including HeroClix, can continue without noticeable disruption. To that end, WizKids will continue supporting Buy it By the Brick redemptions for Arkham Asylum, and the December Organized Play events for HeroClix.

For consumer announcements, please refer to www.wizkidsgames.com over the coming days for further information."

---
Read More in: Card Games | Collectable Card Games | Gaming News
Share this Article with others:
Related Articles:
Came straight to this page? Visit Critical Gamers for all the latest news.
Posted by Critical Gamers Staff at November 11, 2008 2:08 PM