Warhammer Chaos in the Old World Back In Stock (Hurry)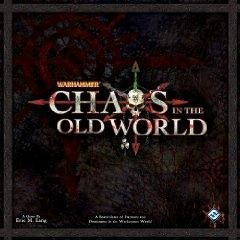 The acclaimed Fantasy Flight Games board game release Warhammer Chaos in the Old World shipped to stores just over a week ago. Problem is - the game is sold out just about everywhere
Currently one of our orders at Amazon (which was out of stock) received an updated status that it won't ship until - get this - the end of October. What the blood clot? Meanwhile every store seems to be sold out of the title as well, except for Funagain Games which is uncharacteristically charging top dollar for the title. They must know their cache is the last stack standing.
Well not exactly. We just got word that Troll and Toad put up 10 copies for sale. We got one, and so did 2 others. There are now seven copies of the game available at the time of this article's printing, Mop 'em up while the moppings good.
Read More in: Board Games | Cheap Deals & Sales | Gaming News
Share this Article with others:
Related Articles:
Came straight to this page? Visit Critical Gamers for all the latest news.
Posted by Critical Gamers Staff at September 16, 2009 3:20 PM