Vikings Played Board Games in Death. No Seriously.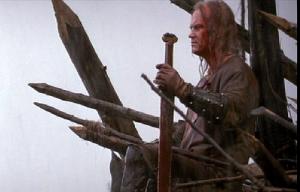 A pair of scientists have been hard at work excavating a Viking Boat Grave in Sweden over the past few months, and look what they found!
"The excavation uncovered 23 very rare amber gaming pieces, which illustrates the lifestyle of the family buried there, as well as their pagan beliefs in relation to the afterlife.
...
They also tell us that playing board-games, a popular pastime among the Viking warrior elite, was something the dead were believed to do, perhaps on their way to the afterlife, he added."
We're not quite sure how the boat grave survived its viking funeral, or how 23 rare artifacts survived the blaze, either, but this evidence substantiates something we've known all along: We love Vikings. Not only did they drink like nobody's business, but they threw down a good board game often enough to want to play Twigiht Imperium on the other side. Right on.
Read More in: Board Games | Gaming Culture | Gaming News
Share this Article with others:
Related Articles:
Came straight to this page? Visit Critical Gamers for all the latest news.
Posted by Critical Gamers Staff at July 1, 2008 5:43 PM