Top 5 Board Games From Our Childhood (aka the 1980's)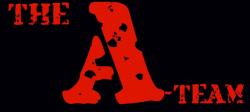 We've been around the webosphere for a while, and some of you might have gotten to know us quite a bit. But still nothing paints a picture about our style of gaming better than regressing into our childhood memories and hand picking the best games from our younger years.
We've taken a considerable amount of time with this exercise, surveying the group and pacing the games in order using the most agreeable means possible. You could imagine this being a difficult process with all the pretty-haired egos sitting around our gaming table, so we just went all Stalin and 'liquidated' the unbelievers in our group. The survivors agreed upon the following list in short order:

---
5. Risk
[
Amazon
,
Funagain
] Hey, we're guys. and when you're 10 we're pretty much all warmongering egomaniacs. What better way to beat down the egos of your fellow classmates than by throwing down a board of global domination, Risk Style? (Actually, we found there are quite a few better alternatives, all of which made this list... we just had to grow up a few more years before playing them).
Like most people we slaved over quite a few Risk battles in our day, creating house rules where the game seemed to have shortfalls. Risk became the foundation of all things strategic and good. And while the new Risk Revised is super on the rules front, it's pieces aren't nearly as cool as the Roman Numeral ones from ages past. If only we still had that set lying around so we could mix the two.
Never mind, there are better ways to hark back to abstracted war games of yesteryear (see #1 on this list).

---
4. Survive!
[
ebay
]
We don't know if you know this title, but it was the ta-tas back in 1986 Southern Rhode Island. Survive! featured an board of somewhat randomly placed tiles making up an island at the center of the board. The skinny: the island is sinking due to 1970's/1980's clichéd tropical island volcanic activity, and you have to rescue your potential survivors while ensuring your opponent's islanders fall victim to drowning, blowing up, or the shredding teeth or shark and/or sea monster. You know, it's the vicious tropical island cataclysm game, for kids!
The cool pat was how chaotic things became, and quickly. Each turn a player removes a coastal part of the island. Anyone standing there starts swimming for the life, heading for the safe zones abutting the four corners of the board. The bottom fo the island piece had another action, like place new boats, a shark, a sea monster, or a whirlpool of death that sucked in adjoining tiles.
Players that planned ahead, ro were may also crew lifeboats to oaddle a few of their Survivors to safety.. but even in the boats things aren't' peachy. Whales can crush boats, and sea monsters and sharks (controlled on chance by enemy players) can swoop in and have a feast.
---
3. Diplomacy
[
Amazon
,
Funagain
]
This was the first social board game that we played, and perhaps one of the best when it comes to pure game mechanics. Diplomacy had friends drafting plans within plans, drawing up war strategies, and stabbing each other in the back... and all in Junior High School!
While there have been some cool social games out there, like Battlestar Galactica Shadows Over Camelot, there really hasn't been any experience quite like a game of Diplomacy. Like a good beer it matures with age. And you know what, seeing as the game was first published way back in 1960, that's saying something.
---
2. The Game of Life
[
Amazon
,
Funagain
]
Taking a step back in the old time machine (we didn't graduate from Diplomacy to Life, after all), we give our number 2 slot to The Game of Life for its approachability, it's relative depth for a kids game, and for these three chief reasons:
We played it a lot - perhaps more than any other board game in our youth. Even that old dinosaur Monopoly.
We Learned That... sometimes he who finishes first doesn't always finish in first place. *claps one hand*
It Taught Us A Lot About Life - sure there were other games like Monopoly which taught you about money and smart investments, and Sorry! which taught us that guilt + math = fun, but Life had all these things and more. It taught our little developing egos and minds about various occupations like lawyers, doctors, and how crappy it is to live on a journalist's salary, it taught us about growing families, and life insurance, and the general cost of living. It taught us about life stages, expensive luxuries like really expensive pens, Mediterranean yachts and blackmailing mistresses. And most of all it taught us that the road to retirement has forks and bends, but you'll ALWAYS end up right next to where you started your life, but just over the next horizon.
Crap, we're getting misty eyed over here. Quick, someone put the dancing clown on stage for a sec..
Errm... Thanks?
---
1: Axis and Allies
[
Amazon
,
Funagain
]
The manifestation of all of our strategy wargaming dreams. This jobber builds off of Risk in complexity, boiling down the themes and strategies of a pitched WWII campaign so that it fits on your table top, and completes in about five hours time.
Seriously, back in the 1980s games weren't this good. Period. Axis & Allies had somewhat easy to understand rules, an interesting combat system, multiple nations each with their own role in the war, and gobs of different types of units each with their own niche as well. Staring at the B17 bombers, and divisions of tanks flanked by infantry, our eyes grew wide with awe.
Best most of all this game was designed for chest-pounding gloats against your friends in global domination. Where as Risk had gobs of nameless armies, Axis & Allies had battles and stories. A major fleet action of Battleships and Aircraft Carriers plowing through the pacific island chain, had its own narrative in a much larger war. An entire front of German tanks and infantry being swarmed over by a seas of Russian Infantry was just one thing that could happen in a much larger conflict. A Japanese invasion of Australia could tilt the once historic war towards new directions. And the player's take on how to run an economy could totally tell its own tale: how funds were spent on war efforts, where factories were built, and where units were placed were all huge elements of the game.
And despite all of these hard fast rules and numbers of cost and attack defense values, the game remained delightfully random. Any one battle had its calculated chances of succeeding, but a stalwart defense of key dice roles could pitch a seemingly unattainable war back on a knife's edge. The ebb and flow and luck of battle were always spot on.
Thankfully this series hasn't gone away. In fact, lately it's been back better than ever. While there have been numerous theater specific releases, last year saw the release of Axis & Allies 50th Anniversary Edition (Avalon Hill's 50th Anniversary), a limited edition release which may go down as the best A&A of all time, and a new upcoming A&A 1942 Edition will incorporates a lot of Anniversary Edition's rules and Units into the new mainline of A&A for the next few years. We're looking forward to seeing how that pans out this fall.
So there you have it. The top 5 titles which shaped our gaming tastes while we were still young and impressionable. Now you know where we come from, after all these years!

Read More in: Board Games | Gaming Culture
Share this Article with others:
Related Articles:
Came straight to this page? Visit Critical Gamers for all the latest news.
Posted by Critical Gamers Staff at June 24, 2009 10:30 AM