Tide of Iron: Days of the Fox Digs In with Vehicle Details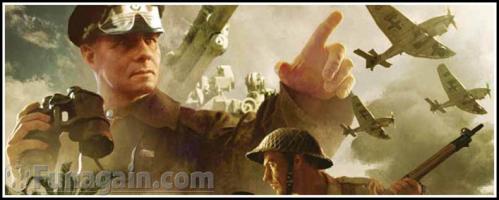 This first month of the new year also brings an expansion to one of our favorite approachable War Game Systems from Fantasy Flight Games. Released last year
Tide of Iron
shipped with configurable boards, 10 scenarios and customizable squads all set in the Western Front of WWII. This year the system expands with
Tide of Iron: Days Of the Fox
[
Funagain
] which crosses the Med into the North African campaign, whose land combat - as armchair historians know - was dominated by some massive armor battles.
And in true-form of high quality prerelease coverage, Fantasy Flight Games has posted this detailed article detailing the vehicles slated to ship with the expansion and their historical presence in that campaign:

Bedford OY Transport Truck
Bren Gun Carrier
Matilda
Crusader
Panzer III
Panther
The Panther actually didn't make it into North Africa, but has been included in this set for use in future expansions.
This comes hot on the heals of our recent addiction to Company of Heroes Opposing Fronts, a fantastic squad level expansion to Real Time Strategy game (required) for the PC. If you're interested in the RTS genre, or WWII games, then we highly recommend you picking it up, and the original Company of Heroes. Every night our multiplayer battles replay in vivid detail, floating above our heads like explosive sugar plums and mushroom clouds.
But in the world of the Board Game, Tide of Iron Days of the Fox is slated for a January release, and is available to preorder from Funagain Games.

Read More in: Board Games
Share this Article with others:
Related Articles:
Came straight to this page? Visit Critical Gamers for all the latest news.
Posted by Critical Gamers Staff at January 4, 2008 10:36 AM