Tide of Iron Days of the Fox Preview Blitz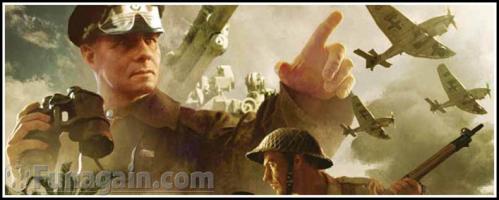 Fantasy Flight games continues to churn out the preview coverage of the upcoming
Tide of Iron
expansion Days of the Fox. Due out sometime this month (January 2008 in case you haven't replaced your desk calendar yet) the expansion brings the tactical WWII board game system to the front lines of the Africa Campaign.
As we already learned in history class, and in the expansions' first preview article, you should expect lots o' vehicles in Africa. Tanks and trucks were largely responsible for moving troops and attacking through the flat North African desert wastes, and many of the Days of the Fox scenarios feature large-scale tank and vehicle battles.
So what better time to introduce the mighty Anti Tank gun to the Tide of Iron system. The allies get the British QF 6-Pounder - not a shabby weapon, but no match for the German Flak 36 88mm. This anti aircraft gun turned horizontal could shoot through a high school and still explode a bus load of nuns parked at a red light on their way to Bingo night.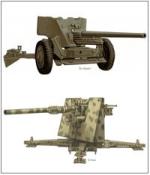 And perhaps the best thing about both of these babies: they can be captured. Storm a gun position with a bunch of brave souls and turn that bad boy around on flanked enemy tank position and you got yourself a party. Read all about them in Anti-Tank Guns in Days of the Fox on Fantasy Flight Games' Tide of Iron website.
The previews continue with Desert, Decks, and Allied Cooperation in Days of the Fox and its look at the new expandable desert-themed boards. And in a nice shift to the somewhat unbalanced command point cards of the original release, some of the Days of the Fox scenarios have the German and Allied players sharing operation decks. Sweet parity.
Tide of Iron Days of the Fox is slated for release this month, and is now available to preorder from Funagain Games.
Read More in: Board Games
Share this Article with others:
Related Articles:
Came straight to this page? Visit Critical Gamers for all the latest news.
Posted by Critical Gamers Staff at January 21, 2008 7:25 PM