Tannhäuser Preview Trailer Released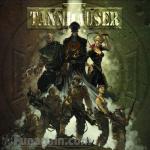 This fantastic four minute trailer from Fantasy Flight Games just put us in the mood for some Tannhauser [Amazon, Funagain] action, but then again we're always ready and willing for a well-themed strategy board game full of machine guns, demons, and ticking time bombs.
In case you missed our original story in February, Tannhauser is a strategy board game set 30 years into World War One where German occult agents race against the American commandos to open a door to hell and end the war once and for all. If your society can't build an atomic bomb, then opening a portal to hell seems like the next best thing.
This preview trailer does a great job of presenting the game's art style, and it excites s how well the title seems to instill the creepiness of the game's setting and characters. The trailer switches into a gameplay preview about half way through, presenting various parts of the game,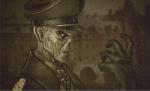 including the ability for players to customize their characters and commandos with various pieces of equipment from flamethrowers to time bombs and machine guns. The movie wraps up with a presentation the new "Pathfinding" system which aims to uses subtle colors in the outlines of spaces on the board to depict line of sight in a seemingly streamlined way. No more accidentally knocking over half the board with rulers and pieces of string.
Taunnhauser originally shipped to a French audience in 2006, and it's been so well-received that Fantasy Flight Games has decided to translate and deliver the game to the masses of English speaking gamers. Expect to be battling as the forces of good and evil in a Great War demonic throw down of the century when the English language version of Tannhauser [Amazon, Funagain] ships in time for Halloween this September.

Read More in: Board Games | Gaming News
Share this Article with others:
Related Articles:
Came straight to this page? Visit Critical Gamers for all the latest news.
Posted by Critical Gamers Staff at June 18, 2007 2:05 PM