Small World Board Game Previews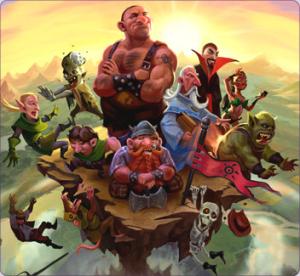 The upcoming Small World [Funagain] looks to be Civilization light, or Tempus heavy, and tasks players to lead their own civilization out of the caves and into the light of day. The problem is the age old limitation to budding societies: the world is just too small to support everyone.
Players are therefore tasked with bringing fire and social well being to their civilization of fantasy themed creatures, while beating everyone else's with a sharp nail stuck through a stick.
As we reported last month the publisher Days of Wonder has launched a website detailing the seemingly very approachable game. Recently they've posted a series of preview slide shows that show off the cool facets of the title:
For more information about Small World: checkout our previous coverage "Small World coming this May from Days of Wonder", or checkout the Small World Official Website.
Read More in: Board Games | Gaming News
Share this Article with others:
Related Articles:
Came straight to this page? Visit Critical Gamers for all the latest news.
Posted by Critical Gamers Staff at March 18, 2009 4:58 PM