Review: "Ticket to Ride: Marklin"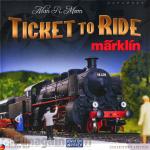 Ticket to Ride: Marklin [Amazon,Funagain] is hands-down fantastic. Days of Wonder once again shows that they can produce a well balanced, high-quality title with staying power. Don't let the happy train model cover fool you - although this is a game chalk-full of content geared toward train enthusiasts (Marklin is gigantic train hobbyist company out of Germany), it is absolutely not a niche game. Ticket to Ride: Marklin has enough depth and replayability for the strategy gamer in you, and yet is light and simple enough that families shouldn't feel at all nervous about throwing its board down onto the dining room table to play a round with their kids.
In Marklin players collect and play train cards of various colors to construct a strong rail network connecting the towns of Germany. Then, once their empire is established, players can send passengers along their network, collecting points for each city they visit on their way. The turns are fast. The game is colorful, dynamic, and most importantly - a blast to play. Here's why:
Summary:
Learning Curve: 20 Minutes
Game Length: 45-60 Minutes
Ages: 8 and up
Publisher: Days of Wonder
Our Rating: 4 stars
The Board

The board depicts Germany at the infancy of its age of steam, and is slavered with tons of empty rail lines connecting the various cities and towns. The rail lines themselves vary in length from one space to seven. They also vary in color, although the color of each space within a particular rail lines is the same. For instance, the line between Berlin and Hanover, Germany, consists of seven yellow spaces. To complete that line players must collect and play seven yellow Train cards. When this is done, the player places his or her train pieces on each of the squares in the line, consuming it so that no other player may play that line in the future. Players cannot build partial lines, and they score points as soon as their line is completed, with the longer rail lines worth the most points.
There are some grey-colored wild card lines that link cities in the game. These can be captured by any color of card, although each card played to capture that line must be the same color. A grey rail line of length three could be captured by playing either three red cards, or three yellow cards, or three purple cards, etc.
There's a very nice box in the upper corner of the board that acts as a score legend, dictating the amount of points to award a player for completing lines of the various lengths. This keeps the game fast since no manual snooping is required.
One of the largest complaints about the board is inherent to the game - because the setting is in Germany, all of the city names have German names. These foreign town names are easily lost between the bright colors of the routes on the board, and the bright colors and shadows of the train pieces. We're all pretty good with geography here - to remember where Pittsburgh is located on a map of America is second nature, or Rome on a map of Italy, but finding Kassel on a map of Germany isn't so easy (well, unless you happen to live in or around Germany). This problem diminishes with time, but it definitely causes some slow play upfront which might frustrate a few.
Also another quick complaint - the spectrum of colors in the game is used to represent multiple things, and this also causes some confusion at first, particularly around moving the scoring marker. Let's say the Red player plays five Orange cards to link two cities, and places his five red trains on five orange spaces. For the first few sessions there were multiple times when someone would mistakenly move the orange score marker instead of the red one! Again, this is a problem that occurs less often after a few sessions.
Finally, each city in the board gets a stack of cardboard scoring tokens sorted from highest to lowest. The tokens represent points, and are pulled off the board when a player's passenger visits the city (thus he who visits a city first gets the most points). Sorting and placing the stacks during setup is somewhat time consuming especially considering that this is such a fast paced game. The stacks can also become easily toppled during play by an accidental board-quake, or if a player haphazardly places his/her trains when claiming a route. However, the passenger scoring mechanic (detailed later) is definitely worth the trouble of setup and slight sloppiness.
The Pieces

Each player gets around forty train shaped tokens of his color, which are made of high quality plastic. They're great little markers and fun to toy around with while waiting for the next turn. Each player's color is easily distinguishable from the next.
As noted earlier, passenger scoring tokens are stacked in descending order on each of the game's cities. The bigger cities and rail hubs have more points, while the outskirts have fewer. The tokens themselves are of coated cardboard, which doesn't help them from slipping and sliding around. Still, they work.
Passengers

Each player also receives three Passenger tokens. During the game a player my spend their turn placing a passenger in a city adjacent to one of his rail lines. Later - at any point in the game - a player can spend their turn moving that passenger piece across his own rail lines in order to to visit the various cities in his network. During the voyage the player picks up the top scoring token for each city the passenger visits on its trip, and then adds the token's value to his score. The Passenger is then removed from the game (so a player can only ever use three passengers in any one game).
The Passenger mechanic is something that differentiates Ticket to Ride Marklin from the other games in the franchise, and we gotta say: we love it. There's a huge boost to a player's score for the clever placement of his train routes to hit the big cities, and there's a veritable cold war for placing passenger pieces. Usually it's a rule of thumb that he who places a passenger first will gain the most points on its voyage - remember a city's highest scoring passenger token is removed on a visit, so subsequent passenger trips from other players will yield less points from that city. When a game starts there's always a tension in the air until a passenger is played ,and numerous playful curses hit the ceiling when the the first passenger makes his way onto the board.
The Card Pool

The game progresses as players take turns building their hand by collecting the different color Train Cards from the card pool. The card pool itself is a group of five face-up train cards, from which a player can select their top two choicest cards - depending on which color(s) they're trying to collect to complete a route. Alternatively, if none of the face-up cards fit a player's fancy, he may chose to draw blind from the top of the deck for random chance.
There are a few wilds in the Train Card deck: the locomotive card can be used to represent a train card of any color when playing a route; the locomotive +4 card is a wild card that can represent any one color for four route spaces, and is quite the prize; and a passenger card can be used during a passenger voyage to ride one route of an opposing player's rail line - this could be crucial if someone has aggressively built a route that blocks-out two large hemispheres of your rail network. Drawing or drafting a wild card is always a celebrated event, and they seem to have just the right frequency in the deck to keep things fair.
The Route Cards

The last element of the game keeps your opponents guessing to the designs of your rail network until the very end of the game. Each player draws four route cards at the beginning of the game. A route is one or more rail lines which connects two cities. Each route card has a nice map of the board, a red line linking the two cities, and a certain number of points. The routes come in two decks - long and short, with generally fewer points awarded for the short routes. At the end of the game the players simultaneous reveal their route cards and are awarded points for each route they've successfully built. If a player hasn't finished a route, then they're penalized the specified amount of points for that route.
Players can draw more route cards during the course of the game - four at a time in fact. They may chose to discard three of the drawn cards, but once the player accepts a card into their hand, they may never discard it.
This is where a lot of the fun of the game comes from. Where as completing a link between two cities on the board scores you immediate points which your opponents can see, nobody ever realizes the potential points of your route cards until the end of the game. Players might suspect that an opponent is building to complete a particular route in hopes of scoring a route a card in their hand, and move to sabotage that effort in hopes that their time spent doing so will have an adverse effect on their opponent's score. It's aggressive play, but targeted at an unknown - as the actual route the opponent is trying to score isn't entirely certain, and the blocking player might have wasted time chasing a red herring. This level of obscurity allows for a chance at aggressive play, but the game never degrades into a boxing match of rail barons. It remains light the whole way through, with a few jabs here and there for fun.
The Turn
It seems odd that we almost end the review here - describing the turn, but we wanted to get the main dynamics of the game first. A turn of Ticket to Ride Marklin consists of one action, a player may either: draw two train cards, draw four route cards, complete a rail line by playing train cards, place a passenger, or move a passenger. That's it. Every action is very clean, easy to enact, and finished quickly. This makes the flow of the game extremely fast.
Conclusion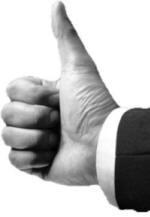 Although the turns are quick, there's plenty of room for strategy in this game, as there are tons of ways to score points, and gobs of ways to react to your opponent's moves. After a few plays of the game it becomes even more apparent that there's a metric crap-ton going on in a game of Ticket to Ride: Marklin, and there's definitely no sure-win strategy because each game is extraordinarily dynamic.
This is a great title for the family, introducing friends to board gaming, for euro gamers.. well for just about everybody. Excited eyes light up in our group whenever we start churning through Ticket to Ride: Marklin [Amazon,Funagain]. We'll be playing this one for years.

Rating: 4 stars (our rating system)
Read More in: Board Games | Our Game Reviews
Share this Article with others:
Related Articles:
Came straight to this page? Visit Critical Gamers for all the latest news.
Posted by Critical Gamers Staff at October 25, 2006 2:02 PM