World of Warcraft Boardgame: Complete Set of Limited Bronze Figures Released
Fantasy Flight Games sends word that their second set of the World of Warcraft Board Game [Amazon,Funagain] limited Bronze Figures are now available for purchase. The second set includes 8 new figurines, which are available for purchase individually (prices range from $8-$10) or altogether for $67.95, exclusively on the Fantasy Flight Games website.
The Official Line: Set Two
The stalwart faith of the Human Paladin. The savage and furious Orc Shaman. The wise and dedicated Night Elf Druid. The deadly cunning of the Troll Rogue. These heroes, and many more, come to life in Set Two, available now. Immortalized in bronze, these figures range from approximately 3/4 of an inch tall (2 cm) for the Gnome Rogue to approximately 1 3/4 inches tall (4.5 cm) for the Night Elf Druid.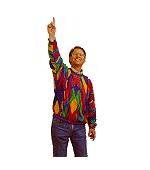 --
Audience: MORE! MORE!
Mike: I don't know, Ian. I think they want more.
--
Alright, Mike. Act now and you can combine the complete first and second set of bronze figures for extra savings! The complete set of 16 figures costs just shy of a hundred bucks. If you've already purchased the first set at full price, and still want to cash-in on this amazing bundled offer, then Fantasy Flight Games can make your dreams come true. Here's how:
The Official Line Combined Set This package combines all sixteen hero figures into one set at a savings of over $50!

For customers who have already purchased Set One at the discounted price of $69.95, Fantasy Flight Games is offering a very special deal to match this complete collection offer. Customers who have already bought Set One may purchase Set Two for $30, bringing the total to $99.95, the same as the complete collection.

In order to receive this special deal, you must place your order through our online store with the same name that was used to purchase Set One.
Sorry about the Mike Levey tribute there... this week's barrage of new products left us flashing back to Sunday morning Infomercials of yesteryear. But seriously, if you're into collecting bronze figurines for general purpose gaming, then this Fantasy Flight offer stands pretty solid. Who would your rather be the next time you play Monopoly, a thimble or a backstabbing troll rogue?
Speaking of solid, watch as Auri 2000 protects the paint of this new-car while we ignite it with gasoline and then fry and egg on its hood...
Read More in: Board Games | Cheap Deals & Sales | Gaming News
Share this Article with others:
Related Articles:
Came straight to this page? Visit Critical Gamers for all the latest news.
Posted by Critical Gamers Staff at June 9, 2006 11:40 AM