November 2007 Roundup - Holiday Gift Guide, WoW TCG News, and Board Game News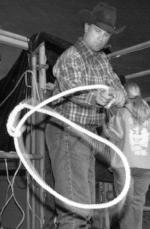 We've been really busy this month putting together our Holiday Gift Guides - as you probably well know - and we hope you're enjoying them as much as we had fun compiling the lists of killer games of 2007. And as the lasso draws tight around another month of gaming news, we see another pack of games appear off the December horizon, too. Things are only going to get better.
Expect a WoW TCG March of the Legion review in the next few weeks, and a continuing mega horn of sweet shopping deals as we approach the final Holiday shopping crunch. Everyone hold on to your hats, December is going to be a sweet ride of gaming madness!

What We're Playing:

Gift Guides:

Holiday Sales

November's Gaming News:
Read More in: Board Games | Gaming Culture
Share this Article with others:
Related Articles:
Came straight to this page? Visit Critical Gamers for all the latest news.
Posted by Critical Gamers Staff at December 1, 2007 11:31 AM