November '06 Roundup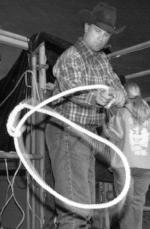 It's official - November is kaput, and now the chaotic Holiday Rush is in full swing. To ease you through the shopping mayhem we've posted our Holiday Gift Guide this month. We've also covered a lot of the holiday releases that deserve your utmost attention. For instance - all of Carcassonne and its expansions have been packaged into one nice giant box, the World of Warcraft board game has been expanded, and Axis and Allies received a nice new installment. Unfortunately the new Days of Wonder flagship title "BattleLore" hasn't arrived yet, but it's only days away from hitting retailers so the heart stopping prerelease anxiety is almost over.
In the meantime we've taken a short break to revisit some the best games of the year. We've been heads-down in the World of Warcraft Trading Card Game (and can't wait for the Onyxia's Lair Deck to finally arrive), and we've come up for a few gasps of air here and there by playing Ticket to Ride Marklin. We've also had a couple of great sessions with the recently released Blue Moon City - which has got to be one of the best four player games to come-out in the second half of 2006.
Here's our complete list of all the interesting news bits that occurred in the gaming holiday release rush of November. Enjoy!
Board Games

Collectable Card Games

Gaming Culture
Read More in: Board Games | Collectable Card Games | Gaming Culture | Gaming News
Share this Article with others:
Related Articles:
Came straight to this page? Visit Critical Gamers for all the latest news.
Posted by Critical Gamers Staff at December 1, 2006 10:25 AM