Still No Catan on Xbox Live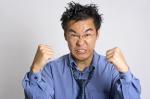 Back in August we heard that Xbox Live was gearing up to bring some of our favorite games to their Xbox Live Service, including: The Settlers of Catan, Carcassonne, and Alhambra. Then in January the Xbox Live team announced a list of ten titles that would be released in the month of February 2007, and on that was Big Huge Games' adaptation of the Settlers of Catan.
Microsoft just announced that the title scheduled for release Wednesday (their normal release day) was delayed due to quality control issues. They didn't mention the name of the title, so we can't be certain if it was Catan, but that means we're now three Wednesdays into February and only two of the ten scheduled games have been released for Xbox Live.
Either next Wednesday is going to be a huge day for Live, with eight new releases, or Microsoft will sideline Catan for a while. Boo. Also, rumor has it that Microsoft has purposefully slowed Xbox Live releases in order to create a gaming vacuum around their latest blockbuster release Crackdown. So either Catan has been sidelined due to it being a poor implementation, or Marketing has determined that blowing crap up with a gun is better than wholesome family fun. Sigh.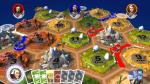 We thought the success of their Uno title on the Live Service, and then the announced addition of three Eurogames to the Xbox Live service, was a sign that Microsoft might be taking the board game and social gaming scene seriously. However this latest bit of news - combined with the latest from the rumor mill - has us a bit depressed. We really hope Microsoft doesn't start a trend of skirting potentially great titles to the periphery even before they're released.
We're still hoping for the best, but now with a little less confidence.
Read More in: Board Games | Gaming News | Variants
Share this Article with others:
Related Articles:
Came straight to this page? Visit Critical Gamers for all the latest news.
Posted by Critical Gamers Staff at February 22, 2007 12:03 PM