New York Times' Masters of the (Tabletop) Universe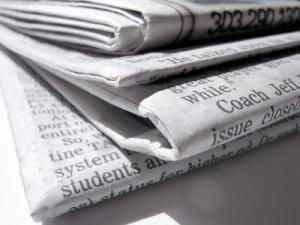 That old rag The New York Times - perhaps you've heard of it - has a nice piece called "Masters of the (Tabletop) Universe" about a crew of gamers in Long Island. There's nothing especially abnormal about the group, like they don't have angry ticks flying out of their nose, and they're not able to juggle Linda Ronstadt albums lite ablaze with nail polish (as far as we know), but that's the point.
The article tracks one gaming group to serve as an example of all the gaming groups who meet monthly across the country in their respective communities. I's about the draw of the group, who joins them, and what games they play.
Here's a snippet:
---

"The tone of play was cordial. Players prefer to win, but they can afford to lose. "We don't play to become Olympic gamers," Mr. Palermo said. "We play for fun."

Members adopt distinct strategic personalities. Those like Bill Herbst tend to hammer at people's minds. Someone will make a play and he might say, "Gee, I wouldn't do that." He is viewed by others as a disarming back-stabber at the game board, adept at applying the knife just when it will hurt the most."

---
What group would be intriguing without at least one backstabber?
Read More in: Board Games | Gaming Culture
Share this Article with others:
Related Articles:
Came straight to this page? Visit Critical Gamers for all the latest news.
Posted by Critical Gamers Staff at April 6, 2009 5:13 PM