Marvel Heroes GenCon Impressions in BoardGameGeek Forums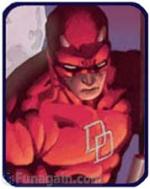 We're still on-watch for next installment of the Marvel Heroes preview articles in the Board Game Geek forums (see our posts covering parts 1 & 2, 3, and 4). Bad news: there's still no word on when part five is coming. Good news: we found a post with some interesting impressions about the game's showing at the GenCon gaming convention last week.
The post [link] steps through various details of a round of play, and offers some opinions of the title's game mechanics and content. We've enjoyed the official preview posts from Marvel Heroes designer Roberto Di Meglio, but it's also great to hear about the game from a source other than the horse's mouth.
Here's a snippet:
"I thought this game was excellent. The Demo table was always full and as soon as a game ended there already 4 or more players ready to start the next one. They surprised most of us with a game that is not just a tactical miniature combat game and they delivered an enjoyable experience. I can't wait for this game to come out." -BoardGameGeek.com Post from User 'Ronaldo'
The entire article draws a pretty picture of the Marvel Heroes showing at Gen Con. A line up to a demonstration is always a good thing. Also, in the past we've heard that the game is meant to play fast with little downtime, and this hands-on impression confirms that it'll live up to those standards.
Here's hoping, anyway. The continuing reputation of Fantasy Flight's Big Box line of games is at stake, and we hope its reputation isn't tarnished by a ho-hum release of Marvel Heroes -- the recently announced Conan Big Box Game (which is being developed by the same group of designers) should get all the money and attention that franchise deserves. Not that we've heard anything bad about Marvel Heroes. We're simply paranoid.
Marvel Heroes is set to ship in September, which is only a month away!
Read More in: Board Games | Gaming News
Share this Article with others:
Related Articles:
Came straight to this page? Visit Critical Gamers for all the latest news.
Posted by Critical Gamers Staff at August 16, 2006 3:54 PM