March '07 Roundup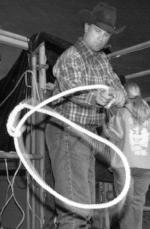 March was a month of ups and downs. More ups then downs, really, when you consider how many new releases there were. Things kicked off with the Catan-like , and was followed by the party game Cineplexity from the makers of Apples to Apples. Then Mayfair finished off the month with their cathedral builder Pillars of the Earth, which is more approachable than similar themed Caylus, but yet delivers a game with enough depth to keep things interesting in the long run.
But then Tide of Iron was delayed, and some unrelated news broke that Microsoft's Xbox Live service is snatching up the exclusive rights to make popular board game titles. On one hand we love the idea of a new market for board game players, but on the other hand they're destroying numerous communities in the name of 'progress'. It's like tearing down forests to build schools for little children. The whole thing leaves a bad taste in our mouth in "Puerto Rico to Join Xbox Live Eurogames, But at a Cost".
But Spring has sprung and not everything is dreary and gray. The World of Warcraft Trading Card Game expansion: Through the Dark Portal ships this month. So does Lord of the Rings Online: Shadows of Agmar - which is something that we haven't talked about much, but we'll be sure to clue you in on our thoughts regarding the latest and greatest MMORPG from Turbine. And of course we'll keep you up to date with the latest in board game news throughout the month of April!
Speaking of which, don't forget to sign up for our weekly digest. Coffee on Monday morning is a heckofalot better when there's a slew of gaming news waiting for your in your mailbox!
Game Releases
Board Game News

Collectable Card Games

Gaming Culture
Read More in: Board Games | Collectable Card Games | Gaming Culture
Share this Article with others:
Related Articles:
Came straight to this page? Visit Critical Gamers for all the latest news.
Posted by Critical Gamers Staff at April 1, 2007 11:47 PM