June '06 Roundup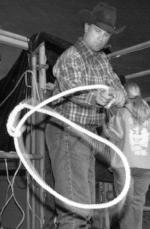 Wow, what a month. Not only did the long-awaited Battlestar Galactica CCG finally ship to stores, but there was a good-deal of board game release news. Shots of the Age of Empires board art were 'leaked' in the game's official forums, and Fantasy Flight Games kept us busy with War of the Ring: Battles of the Third Age and preview details of their upcoming Marvel Heroes board game release.
More importantly, we've been in the news for most of the second half of June, and it's been a big month for increases in our readership. For those of you new to the site - welcome! For those of you who've been with us for a while - thank you, and expect more product reviews that ever before as we roll into the lazy-gaming days of July.
Board Games

Party Games

Collectable Card Games

Gaming Culture

Read More in: Board Games | Collectable Card Games | Gaming Culture | Party Games
Share this Article with others:
Related Articles:
Came straight to this page? Visit Critical Gamers for all the latest news.
Posted by Critical Gamers Staff at July 2, 2006 1:10 PM