Immortal Eyes Games' demo team Wants You!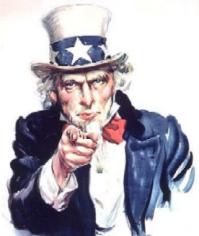 Our friends over at Winning Moves and Immortal Eyes Games are looking for a few good gamers to help demo their lineup of games. These "Immortals" will get a free copy of either Terra Nova or Conquest of Pangea, a demoing T-shirt and some gaming materials to spread the good word IG. Points are awarded for each demo, which can be scheduled for game clubs, recreation centers, classrooms, even your own game group.
And of course the points can be redeemed for complimentary games from any product in the Winning Moves / Immortal Eyes catalog.
If you're interested in learning more, then please contact Craig Brooks who will send even more nitty-gritty details. He also had these nice pleasantries to say:
"To help in getting the Immortal Eyes name and games more public, we¹re starting up a volunteer demo team called the Immortals. Immortals will receive a starter kit with a T-shirt, copy of a game (either Terra Nova or Conquest of Pangea), game aides, small posters, and an easel display. The hope is that Immortals will go to local stores, conventions, game days, etc. and demo and/or hold tournaments. In exchange, Winning Moves will compensate with points that can be turned in to receive any product in our catalog, T-shirts, and more.

Thank you very much and keep on gaming!

"
Read More in: Board Games | Gaming News
Share this Article with others:
Related Articles:
Came straight to this page? Visit Critical Gamers for all the latest news.
Posted by Critical Gamers Staff at February 14, 2008 1:18 PM