Games Magazines Top 100 Board Game Awards 2008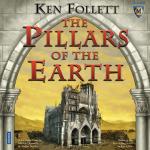 Games Magazine has released their choices for the 100 Best games of 2007, which has been named "2008 Games of the Year and Other Awards". That seems a bit odd since none of the games came out in 2008, and the top games of 2007 can't yet be settled since the year isn't over. But hey, we can't really complain because Games Magazaine has been doing this for so many years we can hardly say they're misguided, and we won't.
Especially since they've given Game of the Year to The Pillars of the Earth, which is easily one of our favorite games of this year, too. Maybe cross media adaptations ( in this case book->boardgame) aren't so bad afterall.
The main selections listed below are just the tip of the iceberg. FunagainGames.com has been kind enough to list all of Games Magazine's selections from 1->100 including brief snippets of the games descriptions, which can be found on this page here. It's the one-stop top 100 game shop for 2007/2008/Last 365 days.
Here are the top title awards:
Game of the Year:
Best Party Game:
Best Family Game:
Best Family Strategy Game:
Best Family Card Game:
Best New Historical Simulation Game:
Best Abstract Strategy Game:
Best Advanced Strategy Game:
Here's a link to the official story, though all 100 games are not listed.
Read More in: Board Games | Gaming Culture | Gaming News
Share this Article with others:
Related Articles:
Came straight to this page? Visit Critical Gamers for all the latest news.
Posted by Critical Gamers Staff at November 15, 2007 3:12 PM