Freeverse Launches Big Bang Board Games Beta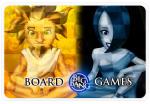 The company Freeverse, who are responsible for numerous casual online and Play By Email games, has just launched their latest service: Big Bang Board Games. The software is only in Beta for now, but it's free, and you can read more about joining it by checking out this post in the Freeverse Forums.
What's so special about Big Bang Board Games? Glad you asked. The service integrates with iChat, iTunes, and iSight, which means you can easily play a game of chess to complement your normal everyday discussions with your friends. And because BBBG is a framework, look for more advanced titles to start making their way onto the service.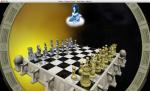 And that's probably the biggest draw for us: the potential. Most people have a piece of software on their machines that's a gateway to communicating with friends, and now comes a framework that we've wanted for years. BBBG is something that fits into the normal communication tools and allows you to play a few games of Chess, with people in your social circle without a huge front end. And who knows, soon we might be able to play a Risk variant , or maybe eventually stuff like Carcassonne, Axis and Allies, or Twilight Imperium ..? Heh, a game that complex is wishful thinking, but that doesn't mean it can't happen.
Here's to the future!
Read More in: Board Games | Gaming Culture | Gaming News
Share this Article with others:
Related Articles:
Came straight to this page? Visit Critical Gamers for all the latest news.
Posted by Critical Gamers Staff at March 27, 2007 12:59 PM