February '07 Roundup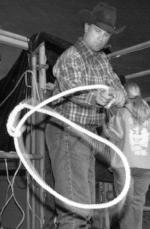 February is cold, sleepy and if it isn't snowing, or raining, or sleeting, then there's slush melting in the backed-up street gutters. Thank goodness that month is over!
We have to be honest, even given the short month, the number of releases in February didn't blow our minds. The most substantial was the release of the next title in the long line of Catan games: Catan Histories: Struggle for Rome. Romping through the Apennine Peninsula should tide us over until Spring when even more titles start churning off the factory line, including Days of Wonder's stadium building title Colosseum, the space opera Galactic Destiny, and the WWII tactical wargame system Tide of Iron. Plus we'll be soon slaying demons and kicking WWI butt in the upcoming Fantasy Flight translation of Tannhauser, and how could forget the long awaited news on the upcoming World of Warcraft TCG expansion The Dark Portal. It's about time Upper Deck loosens its lips about that title and spills the details; the set is due April/May, so if not March then when?
Even more important is this: When will then be now?
Board Games

Collectable Card Games

Gaming Culture
Read More in: Board Games | Collectable Card Games | Gaming Culture | Gaming News
Share this Article with others:
Related Articles:
Came straight to this page? Visit Critical Gamers for all the latest news.
Posted by Critical Gamers Staff at February 28, 2007 6:52 PM